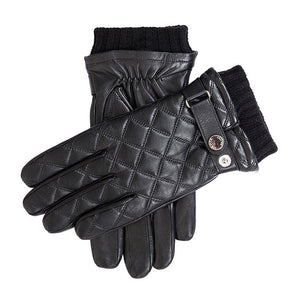 英國品牌 Dents 男士真皮手套 (Gents Wool Lined Quilted - Black)
Regular price $640.00 Sale
Our Saltford glove has been designed to keep out the cold. With a warm wool lining, knitted cuffs and quilted back you're sure to be reaching for these when the temperatures drop.
Quilted back
Back vent
Elasticated wrist
Knitted cuffs
Strap and roller fastening with Dents stud
Hairsheep Leather
The sheep that provides the leather grows hair, not wool, hence its name. The fine hair leaves no markings resulting in smooth leather. Favoured for its natural strength and elasticity, hairsheep leather is generally acknowledged as the best leather for gloves. Durable and supple, this is an excellent choice for lasting comfort.
Wool
This natural fibre is an excellent insulator, well known for its warmth and comfort. It also provides a great fit thanks to the natural elasticity.